A Master's of Science for YOUR Career Goals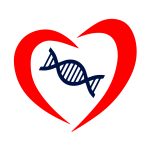 The Master's of Science (MS) in Health Care Genetics individualized plan of study includes genetics and genomics conceptual courses, genome-based technology training, experiential learning, and professional development. Graduates are poised to join or advance in the growing workforce wherein chromosome- and genome-based technologies and research have realized novel approaches to clinical testing, health promotion, and personalized medicine. Graduates also receive a National Professional Science Master's Association Certificate, are eligible for Association for Clinical Pathology credentialing, and have a transcript relevant to medical or doctoral degrees. Program faculty, through an extensive network of affiliations throughout CT and across the country, provide a commitment to making connections based on industry demands and student interests.
---
A UConn Master's Degree in Health Care Genetics Offers
Individualized plan of study in genetics and genomics

Internship and Professional Skills Development

100% job placement with clinical, educational and research career options

Improved marketability for genetic counseling and medical graduate degrees
At a Glance
online and in-person hybrid scheduling options

most in-person classes on Storrs campus

class options at Farmington & Hartford campuses

full-time or part-time program attendance 

fall, spring and summer admission

life or health science degrees; others may qualify

training from basic

karyotyping to next-generation optical genome mapping

strong resume of skills for advancement & jobs in cytogenetics, genetics education & outreach, molecular testing, research, industry, sales, counseling assistantships, and ..yours!